Event Expired.
Sorry, Event has been expired.
2018 Little Miss Polished Pearl Scholarship Pageant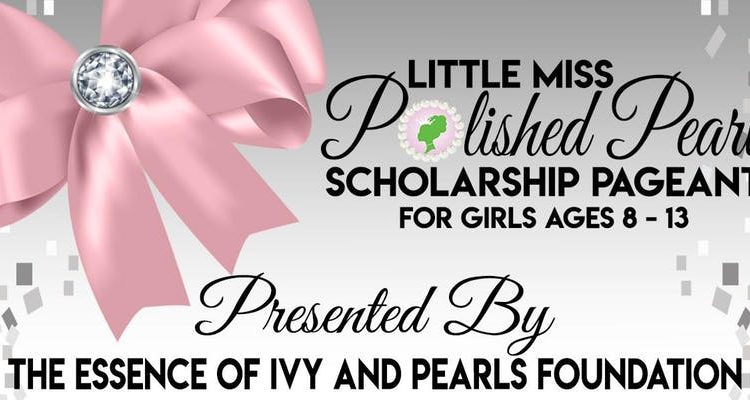 Join the Essence of Ivy and Pearls Foundation in conjunction with Phi Kappa Omega Chapter as we enjoy a magical evening of pageantry filled with excitement! 14 young ladies will dazzle you with their intellect, talent and beautiful smiles as they compete for the title of Little Miss Polished Pearl 2018. This event is the cultivating activity of 10 weeks of training and preparation. Proceeds will fund academic scholarships for college and college bound students in need of financial assistance in order to achieve their educational dreams.