Event Expired.
Sorry, Event has been expired.
African Bazaar! African-Centric Market Place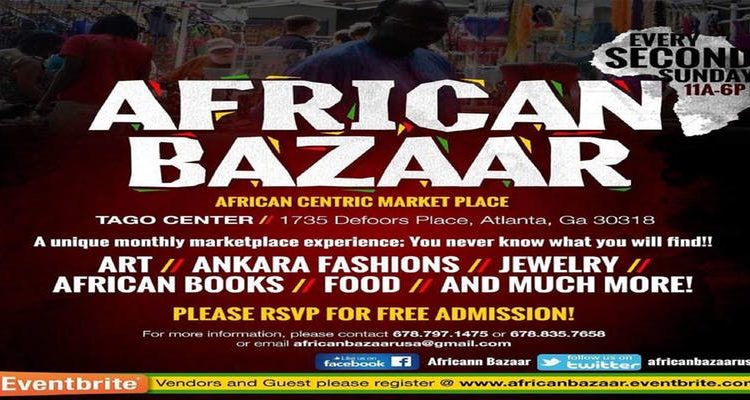 African Bazaar!! African Centric Marketplace..
Every 2nd Sunday of Each Month
Next African Bazaaar!!August 12th, 2018
A unique monthly marketplace experience !! You never know what you will find!!
RSVP for free Addmission
Art| Artifacts| African Fabrik| African Wear| Ankara Fashions| |Sandals
Jewelry|African Books| and much much more……….
Vendors welcome-6787971475
Welcome and share your experience on your social media @africanbazaar