Event Expired.
Sorry, Event has been expired.
Alpha Kappa Alpha Sorority, Inc. Tau Iota Omega Annual Pink and Green Gala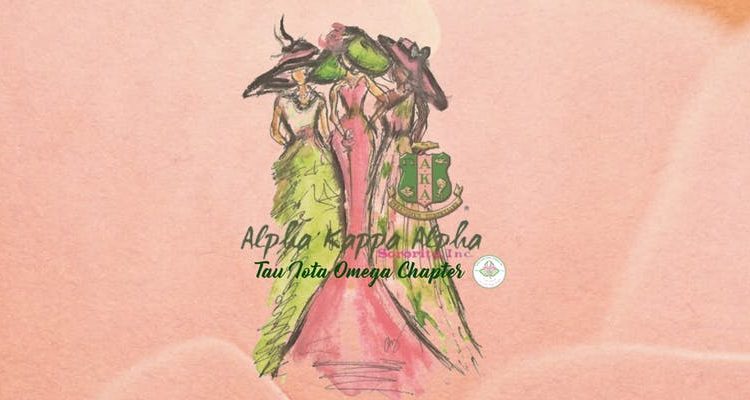 For 110 years, the oldest Greek-letter organization for African-American women, Alpha Kappa Alpha Sorority, Incorporated®, has been supreme in "Service to all Mankind." Alpha Kappa Alpha Sorority, Inc., Tau Iota Omega Chapter will present its 12th annual Pink & Green Fundraiser Gala. It is through this endeavor that the chapter has been able to award over $100,000 in scholarships and fund the chapter's numerous International Program efforts.
In honor of our 110th year, the theme for 2018 is "110 Shades of Pink & Green – A Miner Hall Production." Are you ready for a pink & green experience beyond your most "thrilling" dreams? Then you surely do not want to miss out on this "party with a purpose." It is certain to be a fabulous evening and the ladies of TIΩ will be rolling out the "Pink Carpet" in anticipation of your attendance! Laissez les bon temps rouler TIΩ style!
For those looking for an escape into the world of pink and green privilege, VIP tables are available. The VIP section is designed to provide exclusive "Pinky Perks." Each VIP guest will receive a complimentary gala wine glass and partake in an open bar. VIP guests will have access to reserved seating, which places them in the center of all the action, as guests dance the night away to "DJ Ike T", renowned New Orleans DJ who has performed events for Beyonce and other well-known celebrities.
Hors d'oeuvres with a local flare, Light Entrée Buffet Stations, and Cash Bars will be provided during the gala.
FAQs
How many people does a General Admission table seat?
General Admission tables accommodate seating for 8.
Can General Admission tables be purchased?
General Admission tables are not available for purchase.
Is reserved seating available?
Reserved seating is a "Pinky Perk" for VIP tables.
How much are VIP tables?
VIP tables are $750.
(NOTE: VIP tables accommodate seating for 10.)
How can VIP tables be purchased?
VIP tables can be purchased from any member of Tau Iota Omega Chapter or by emailing dedAKAted69@gmail.com .
Can outside food and beverages be brought into the Northshore Harbor Center?
No outside food and beverages may be brought into the Northshore Harbor Center. All beverages must be purchased from the caterer.
(NOTE: The wine obtained from the Wine Raffle may not be opened at the event.)
What is the attire for this event?
Ladies: Floor-length formal gowns
Gentlemen: Tuxedos or dark suits
How can I contact the organizer with any questions?
Please contact the organizer at dedAKAted69@gmail.com with any questions.
What's the refund policy?
No Refunds.