Event Expired.
Sorry, Event has been expired.
American Hate: Survivors Speak Out — Lunch and Dialogue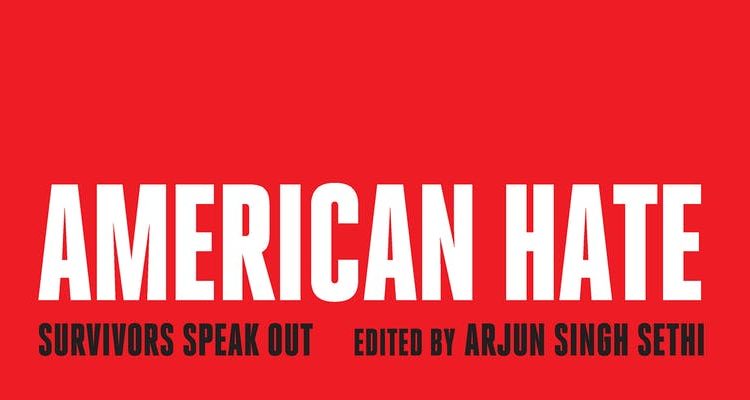 During the 2016 presidential election, millions of people came together and voted for a candidate who validated the the discrimination and hate boiling within his consituents. It marked a turning point for many marginalized communities, who struggle to navigate an increasingly harmful landscape.
In his new book American Hate: Survivors Speak Out, human rights lawyer Arjun Singh Sethi collects the stories of 13 lives impacted by hate-crimes during and after the 2016 presidential election. They detail the horrifying actions inflicted, and the psychological imprint left on victims in the aftermath. We hear from people like Taylor Dumpson, an African-American university student who was elected student government president before being surrounded by displays of nooses and bananas. We hear from the family of Khalid Jabara, who is no longer here to share his story after being murdered by a man who previously harassed him for his Arab-American identity. Although these stories reveal America's seemingly hopeless landscape, Sethi maintains an optimistic perspective, finding ways to resist hate.
Please join grantmaker and practitioner colleagues for lunch and dialogue about this remarkable and timely book. During this conversation, Sethi will talk about the people behind the stories and how their voices are being used to power a movement. He will also share ideas and practices that all of us—especially those of us in philanthropy—can take to combat hate both now and in the future.
A free copy of American Hate will be given to the first ten people to register.
140 South Dearborn Street
17th Floor
Chicago, IL 60603