Event Expired.
Sorry, Event has been expired.
Between the World Wars: Jewish and African American Art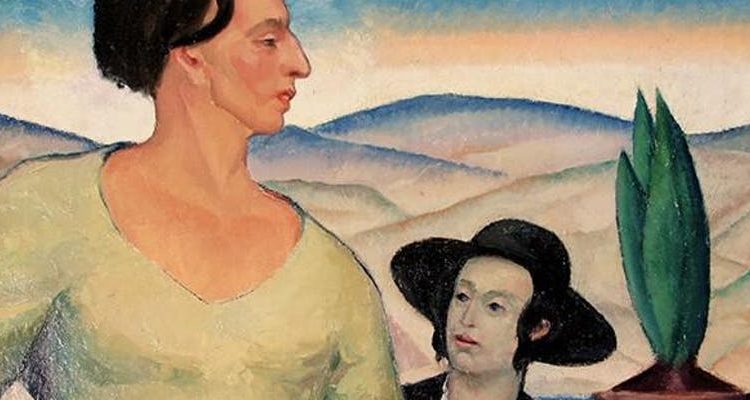 In conjunction with the exhibition Todros Geller: Strange Worlds, hear arts advocate John Corbett, Art Institute of Chicago Curator Sarah Kelly Oehler, and historian/curator Susan Weininger as they explore work of Jewish and African American artists in Chicago between the world wars.
Dr. John Corbett is an award-winning journalist, musician, music producer, and educator. Former Artistic Director of Berlin's Jazz festival, he teaches at the School of the Art Institute of Chicago and co-owns Corbett vs. Dempsey Gallery.
Dr. Sarah Kelly Oehleris the Field-McCormick Chair and Curator of American Art at the Art Institute of Chicago, where she recently curated Charles White: A Retrospective, about one of the preeminent artists of Chicago's Black Renaissance in the 1930s and 1940s.
Dr. Susan Weininger is Professor Emerita of Art History at Roosevelt University. She has curated exhibitions and written extensively on Chicago artists including Gertrude Abercrombie, Ivan Albright, Tunis Ponsen, Francis Chapin, Romolo Roberti, Paul Kelpe — as well as modernist Chicago art in general.
Todros Geller: Strange Worlds is organized by Ionit Behar, Spertus Institute Curator of Collections, and Dr. Susan Weininger, Roosevelt University Professor Emerita of Art History.
Todros Geller: Strange Worlds is part of Art Design Chicago, an exploration of Chicago's art and design legacy. Art Design Chicago is an initiative of the Terra Foundation for American Art with presenting partner The Richard H. Driehaus Foundation.
Image above: Todros Geller, Untitled (Two Men), 1927, oil on canvas, 17 x 20 in., Bernard Friedman collection.