Event Expired.
Sorry, Event has been expired.
Black Film Festival Atlanta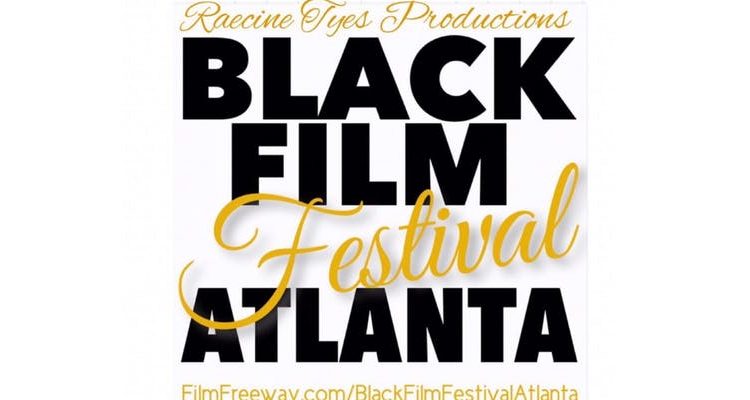 Enjoy film screenings from Filmmakers locally and worldwide!
About this Event
Join us each day as we explore the diverse film projects from filmmakers around the world. Participants and movie goers alike are excited to be a part of an emerging event in the new filming capital of the South. Each themed day is loaded with film screenings, filmmaker workshops and fun!
Thursday, September 26th has just been added! BFFA is now a 4 day event!
FILMMAKER FRIDAY- Our theme for the day is Fun! Help us kick off the Festival as we enjoy some of our favorite flicks. Screenings and panel discussions. Cash Bar & Snack Bar. (Friday 11 a.m. – 5 p.m.)
MARTINIS & MOVIES is Saturday's theme! Films locally and worldwide are highlighted. Your choice of Peach or Apple Martini. Cash Bar & Snack Bar. (Saturday 12 a.m. – 7 p.m)
RED, WHITE & NEW FILMS is Sunday's theme of the day! Feature films are highlighted. You decide, red or white wine. Cash bar & Snack Bar. (Sunday 11 a.m. – 5 p.m)
BLACK TIE GALA-AWARDS NIGHT-It's a Celebration! Enjoy delectable food and desserts, live entertainment, DJ, an awards ceremony and a champagne toast. Cash bar. Free Parking. Security on site. (Sunday 8 p.m.-12 p.m.)
MUSIC IN FILM-Industry professionals give advice, tips and resources to musicians and filmmakers. Geared for musicians who are serious about getting their music in film. The importance of correct music placement and timing in your film will also be explored. (Friday 5 p.m)
BRUNCH WITH A FILMMAKER- Delicious brunch while enjoying intimate conversation with established filmmakers, writers and actors. (Saturday 10 a.m.)
A WRITER'S WINE TASTING- A workshop designed specifically for writers. Industry professionals provide tips and resources, while enjoying a wine tasting. Wine and light refreshments are included with purchase of ticket. (Saturday 6 p.m.)
ACTOR'S BOOTCAMP-Actors and filmmakers will have the opportunity to talk to industry professionals and casting directors about acting as a career, how to make money and longevity in the field. Resources and information will be provided. Bring a pad and take notes! (Sunday 10 a.m.)
BFFA's mission is to highlight the works of talented filmmakers who otherwise may not have the opportunity to showcase their project. Our goal is to also educate the new filmmaker with industry related resources and provide an excellent opportunity for networking.
We are excited about the industry experts who will share industry related tips and advice for filmmakers. Thanks for sharing the word! Until we see you at the festival, happy movie going!
BLACK FILM FESTIVAL ATLANTA IS A CATERED EVENT. All TICKETS INCLUDE LIGHT REFRESHMENTS.
**ALL TICKET SALES END AUGUST 31st!
NO REFUNDS
TICKETS WILL NOT BE SOLD AT THE DOOR
EVENTS ARE SCHEDULED SO YOU CAN ATTEND BOTH A WORKSHOP AND FILM SCREENINGS.
SINGLE DAY EVENT PASSES MUST BE PURCHASED FOR ENTRY INTO EACH SPECIALTY WORKSHOP.
ACCESS TO EACH EVENT AND SCREENINGS MUCH BE PURCHASED SEPARATELY.
CASH BAR.
*WINE IS INCLUDED IN TICKET PRICE FOR WINE TASTING ONLY.