Event Expired.
Sorry, Event has been expired.
Black History Month Tours at the Mansion of Atlanta's First Black Millionaire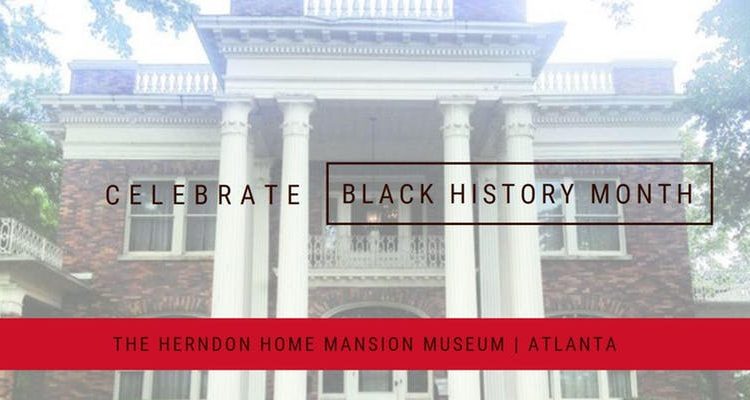 Thank you for your interest in the Herndon Legacy!
The Herndon Home Museum is operated by the Alonzo F. and Norris B. Herndon Foundation, Inc. The mission of the Foundation to increase the awareness and appreciation of the significance of the Herndon Family and the historical context in which the family lived and worked. The Herndons, one of the most prominent Black families in Atlanta's history, sharply reflect the city's distinctive development as a center for Black business, education, and culture. From Alonzo Herndon's rise from slavery to leadership in the Black business community, the Herndons are the unique resource of local and national significance in the interpretation of Black struggle and achievement.
We are offering tours of the Herndon Mansion every Tuesday and Thursday all Black History Month!
Below are some tips and policies to assist your visit.
Entrance
The entrance to the Herndon Home Museum is at the rear of the Home. Please follow the veranda on the right side of the Home and walk to the rear entrance door, or enter the Museum via the driveway.
Parking
Parking is available in the driveway behind the Home. From University Place NW, turn left onto Walnut Street and enter the driveway immediately on your left.
Visitor Tips
*The Herndon Home Museum has two interior stairways. Please let us know if anyone in your group is unable to navigate stairs. The Herndon Home Museum has wheelchair access only to the first floor.
*Please do not touch any objects in the Home.
*We kindly ask all mobile phones be silenced during your tour.
*We remind you to converse in low voices with group members. However, please ask questions of the docent often and frequently.
*Strollers, backpacks, and large bags are not permitted inside the Herndon Home Museum. Please leave them at the Entrance Foyer.
*Food and/or drinks are not allowed inside the Herndon Home Museum.
*Interior photos of the Home are not permitted without permission.
If you have any questions please feel free to email us at tours@herndonhome.org or call our offices at 404.581.9813.