Event Expired.
Sorry, Event has been expired.
Game Watch – Clemson Black Alumni Council & GT Black Alumni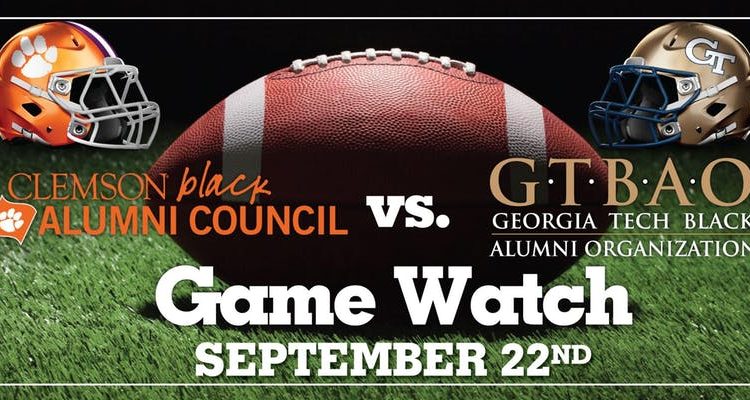 Clemson. GeorgiaTech.
We are #PartyingWithAPurpose
The Black Alumni Associations of both – yes BOTH – schools are coming together to engage in #Scholarship, #Fellowship, and #Stewardship – and some #FriendlyRivalry.
Who: YOU! Whether you rock white and gold or orange and purple, come join us!
What: #ViewingParty
When: September 22, 2018, 3:30 pm
Where: Dantanna's (Lenox Location)
Why: Meet and network with alumni from both schools in Atlanta, build community locally, and generate support for our beloved alma maters.
Cost: No cost to attend; there's a full bar and menu available for purchasing your food and beverage.