Event Expired.
Sorry, Event has been expired.
The African Company Presents: Richard III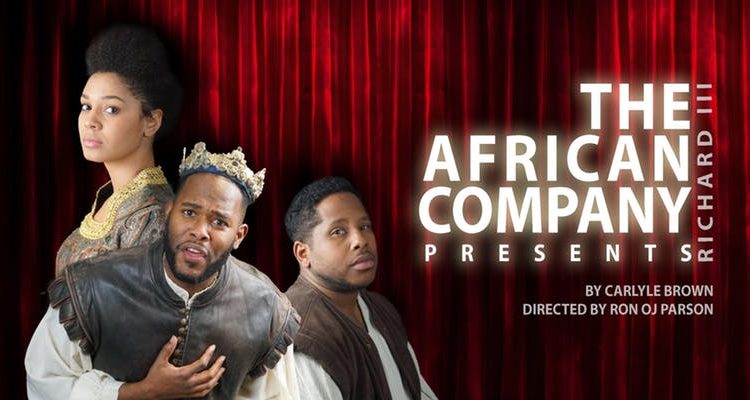 "What you gonna do? Change the world with a play?" – The African Company Presents Richard III
Forty years before the Civil War, a little know war took place in Manhattan, NY. This war was battled not on a field, but on a stage by a group of Black actors performing the words of a dead White poet.
When the sun rises, these actors put on masks, playing the parts of maids and waiters that society has cast them in. But when the sun goes down, this groups of artists finds their voice – along with their feelings – as they discover themselves in Shakespeare's poetry. And they are not alone. Their production of RICHARD III performs with such artistry and passion that it attracts white and black audiences alike, gains critical acclaim, and overflows the theatre with packed audiences six days a week. That is, until a prominent white company rents the theatre next door in order to open their own production of Richard III– and is determined to shut down the African company's show at any cost. It is a behind the scenes story like no other – passionate, funny, uncompromising and uniquely American.
167 FOREST AVENUE
OAK PARK, IL 60301