Event Expired.
Sorry, Event has been expired.
This Bridge Between Starshine and Clay: African American Women, Girls, and Violence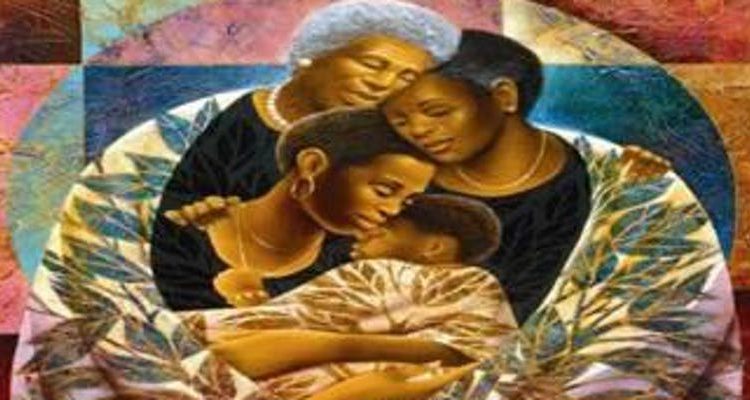 This Bridge Between Starshine and Clay: African American Women, Girls, and Violence
Join LAF's Domestic Violence Task Force and the Metropolitan Battered Women's Network for a discussion of violence, resilience, and resources.
The recent spate of violence against African American women and girls is part of a much broader context of interconnected violence of various types. In response, community members of all ages have been coordinating efforts to draw attention to these issues, increase awareness, and connect survivors of violence to resources.
Many legal aid, social service, and domestic violence organizations serve diverse communities. To be effective and responsive in our efforts, we need to create more spaces to learn from community members, discuss the broader issues affecting those we serve, and brainstorm ways to connect across our silos to enhance safety broadly.
How do issues of violence intersect in women and girls' lives?
What institutional and community-based resources exist currently? What resources need to be created?
How can community members, attorneys, advocates, and researchers partner to co-create solutions?
Speakers:
Dr. LaDonna M. Long, Ph.D.
Associate Professor and Chair of Government, Law and Justice at Roosevelt University focuses on women's experiences with victimization. In particular, how race, class, and gender influences postassault coping mechanisms. Current research interest include exploring how multiple traumatic life experiences, in addition to sexual assault impact help seeking among women. Dr. Long's PhD is in Criminology, Law, and Justice.
Raliat Queenie Adeboyejo LPC
Raliat (Queenie) Adeboyejo is a Licensed Clinical Professional Counselor with a degree from Eastern Illinois University in Clinical Psychology. She has 5 years of experience working with children, adolescents, and adults on a variety of concerns, including depression, anxiety, bipolar disorder, ADHD, personality disorders, responses to trauma, adjustment, and stress management concerns, spirituality concerns, and co-occurring substance abuse issues. As a therapist at the YWCA Queenie provides individual/group therapy to survivors of sexual violence and their non-offending significant others.
Queenie considers herself to be an eclectic therapist that utilizing a combination of therapeutic modalities that best serve each client. Some the techniques and methods that Queenie is trained in include DBT (Dialectical Behavioral Therapy), EMDR (Eye Movement Desensitization & Reprocessing), and CBT (Cognitive Behavioral Therapy). Queenie also utilizes a client centered and strength based approach to help clients work towards the goals that they want to achieve. Queenie's passion is helping individuals to realize their potential and helping them to achieve healing from trauma/stressful life experiences.
Aziyah Roberts
Aziyah is a young leader working with the Kenwood Oakland Community Organization. Aziyah coordinated the #WeWalkForHer initiative in March 2018 in June 2018 because "Black girls and women around the city going missing, being harmed, abducted and even murdered and not much was being said or done about it. I went to my grandmother and KOCO…We want everyone to stop and listen because our Black girls are going missing."